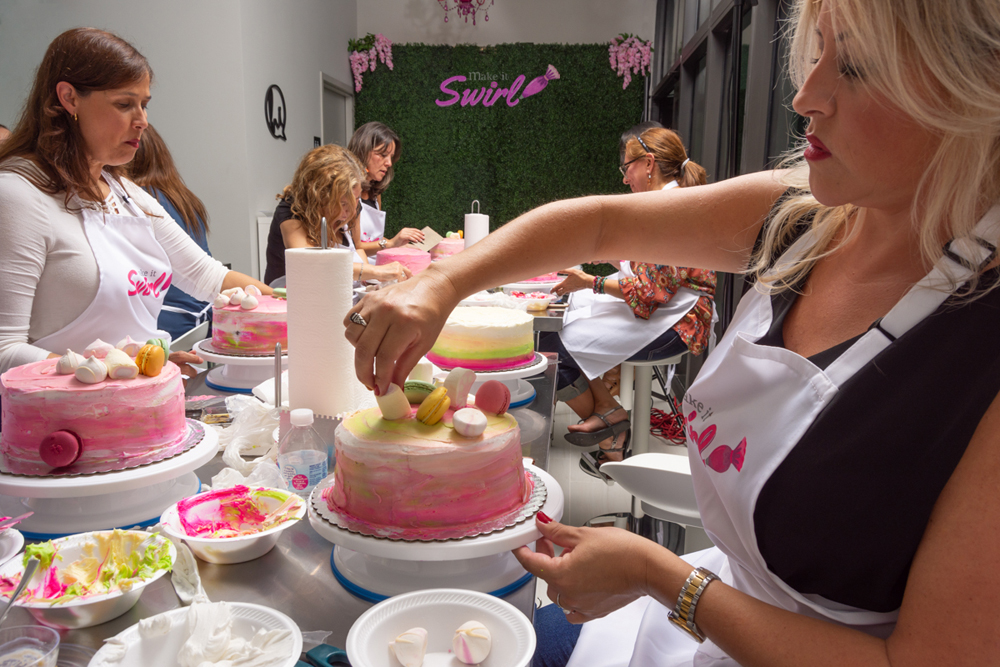 Why to book a private party
You can bring your favorite food and beverages or hire a caterer! The studio is available for setup 30 minutes before and after your party.
Celebrate the way  you want. Private parties can be booked as Follows:
Tuesdays through Fridays 4:30 p.m. ( 2 Hours Party) 
Saturdays 6:00 pm (2 Hours Party)
Sundays : 10:00 am , 1:00 pm , 4:00 pm (2 Hours Party)
Enjoy the same low cost as an open seating party – $75 per person for a 2 hour class. 
And as an added bonus: Anyone who organize an event with 16 guests will get a $75 gift certificate to be used on any future event!
Minimum party size and payment
The minimum number of guests is 6 to have the studio just for you on week nights, or 10 guests on Friday and Saturday nights. Our studio can host up to 16 guests.
Deposit
Reserve your date and time with 50% of the total amount for your Party  (nonrefundable). Payment for  the other 50% at least One week before the event

Please call the studio at 941-315-8166 with any questions. We look forward to helping you with your party!
Off-Site Events
Would you like to host a Make It Swirl party at your venue? If you have tables and chairs, we can bring the party to you! Call the studio for more details